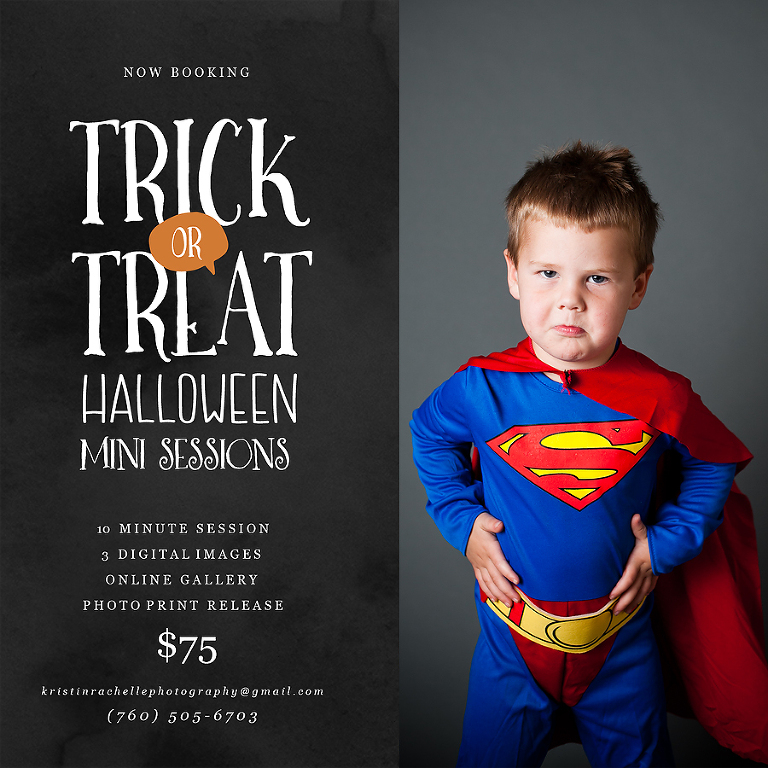 Announcing Halloween Mini Sessions! B-o-o-o-o-k yours today!

Tell me the details, please!

These are short, fast 10 minute sessions designed to capture your little one (or ones) in their costumes! The set will be simple and will have a dark, charcoal background along with a couple of simple Halloween decorations. This session is meant to focus on your kiddos adorable costumes and how cute they look in them!
When will this fun take place?

October 26 from 9:30-11:30 am and from 4-6 pm (or please contact me if none of those times work as I will have the set up for a few days before and after this date)
Where do I go for this??

My home studio located in Escondido. Directions will be emailed after booking.
How can I book?
Click on October 26th below and choose one of the available time options. Please email me at kristinrachellephotography@gmail.com if you would like to set up a different time.
Save
Save